<div class="side-button"><a href="tel:8664446227" target="_blank" style="color:#ffffff;"><strong>Call Now<br><span class="phoneNumber">(866) 444-6227</span></strong></a></div><!-- [et_pb_line_break_holder] --><!-- [et_pb_line_break_holder] --><!-- [et_pb_line_break_holder] -->
Expert Service Professionals
Upfront Flat Rate Pricing
Convenient Appointment Times
Locally Owned and Operated
Northwest Florida Plumbing & Drain Cleaning Services



Northwest Florida Plumbing Services
Fort Walton Beach Plumbers Serve Crestview, Destin & Surrounding Areas!
At Mr. Rooter® Plumbing of Northwest Florida, we consider courtesy to be one of the most important aspects of our business. Courtesy is all about letting the customer know that they are our number one priority and that we will do everything in our power to provide solutions to their problems, at a price that is upfront and honest. Our licensed Fort Walton Beach plumbers provide residential and commercial plumbing services to Niceville, Seagrove and surrounding areas! Courtesy defines everything we do at Mr. Rooter:
Contact Us
(850)200-0237
– Areas We Serve –
Argyle – Baker – Crestview – Defuniak Springs – Destin – Fort Walton Beach – Eglin Afb – Fort Walton Beach – Freeport – Holt – Hurlburt Field – Laurel Hill – Mary Esther – Milligan – Miramar Beach – Mossy Head – Niceville – Noma – Panama City Beach – Paxton – Ponce De Leon – Santa Rosa Beach – Shalimar – Valparaiso – Westville
Residential & Commercial Plumbing Services in Niceville, Seagrove & More!
To make sure that your plumbing system continues to flow smoothly, we also offer complimentary check-ups of key components. We can help make sure that emergencies are minimized.
Whether you need your drain cleaned, sewer line repair, or plumbing equipment installed, our licensed plumbing experts can get the job done. In every situation, we will accurately assess the cause of the problem and let you make an informed decision concerning our services.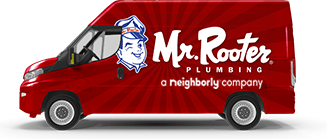 Schedule a service today by calling (850) 200-0237!

"I would highly recommend this company!"
---
-Pam S.Lynn-     Haven, FL


How Much Water Are You Saving?

Fast Service 24/7 & Never Overtime Charge
Dealing with a clogged drain? From smells to messes to unwanted residue, a clogged drain can be a serious inconvenience and nuisance. If you suspect a clogged drain, make sure you don't ignore it. The longer you leave the issue, the more serious the clog could become and the potential damage. Watch out for signs like water draining extremely slow, gurgling sounds coming out of your drains, and even foul smells in the kitchen or bathroom. The good news? Mr. Rooter Plumbing is available 24/7 to tackle your clogged drains!
Got trouble with your plumbing system? Whether you have a broken toilet, damaged faucet, or busted pipe, our team of skilled plumbers is just a phone call away. We tackle plumbing repairs around-the-clock, remaining available for all types of plumbing repair emergencies. We don't wait until it's convenient to resolve your plumbing issues! Our certified plumbers walk you through the problem, ensuring you understand exactly what needs to be done before we fix it, giving you total peace of mind. We are here for you 24/7/365.